Physical Bidding at SAMIL is represented by a huge Automall where a wide spectrum of pre-owned vehicles and equipment walk on the ramp for live bidding. All the registered customers can participate in these live bidding events to acquire a used vehicle and also gain an insight on price trends in the market.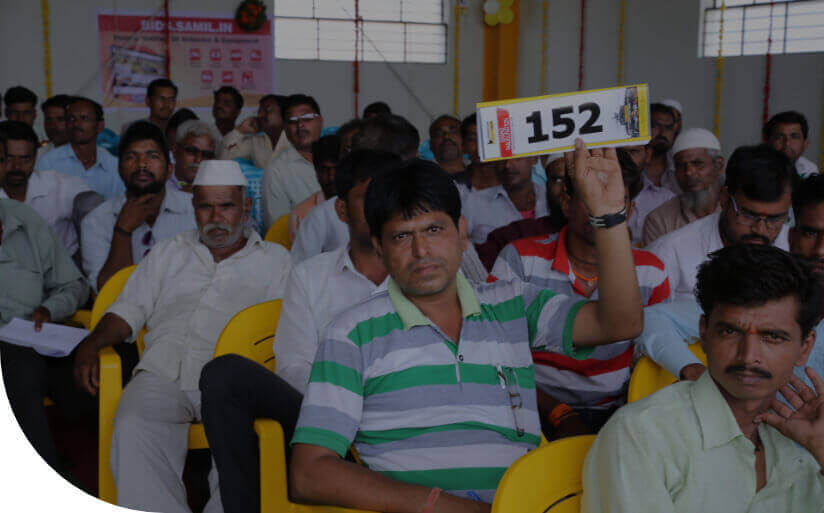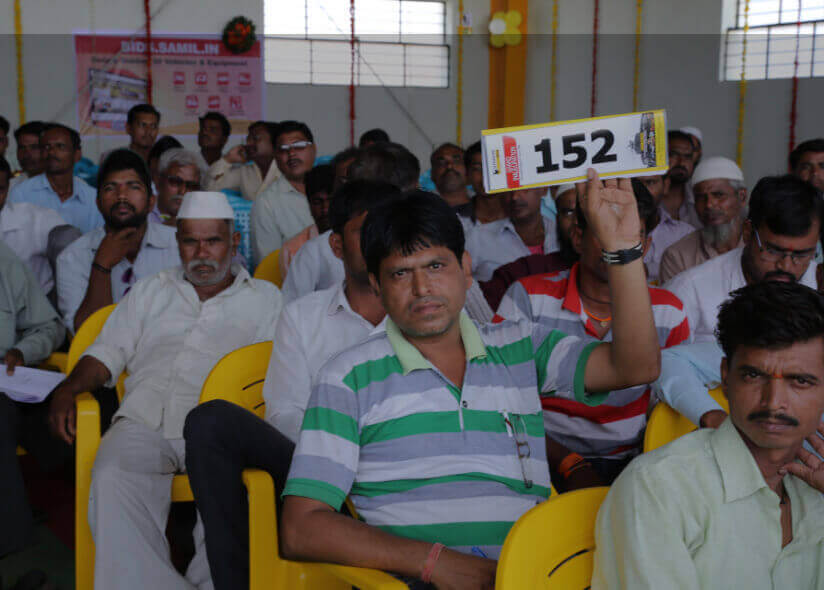 Benefits To Customer
Physical Inspection
Of Vehicles
SAMIL's physical bidding platform gains an edge for facilitating the physical inspection of vehicles. Two days prior to a bidding event, the pre-owned vehicles are put on display in an Automall. People can visit the Automall and make a choice after properly examining the vehicles.
Registration Of
Customers
The day on a physical bidding event starts with the registration of customers. To participate in the live bidding of pre-owned vehicles and equipment, customers fill the registration form at registration counter.
RSD Amount
Submission
After filling the form, the customer submits the Registration Security Deposit (RSD) amount of Rs. 19,999/-. Post submission, he is given a 'Bidder Book' containing information about the inventory list to be disposed in the bidding event.
Be Seated In Automall
(Bidding Hall)
After all the formalities, the bidder walks into the bidding hall where the announcer communicates the company overview along with the terms and conditions of bidding.
Watch The
Vehicle Ramped
Bidders watch a wide variety of used commercial vehicles, construction equipment, tractors, cars & SUVs , 3 wheelers, and 2 wheelers displayed on a ramp for disposal. The vehicles walk on the ramp in a sequence as mentioned in the bidder book.
Bid On Desired
Vehicles
Bidders listen to the announcer carefully and patiently in order to bid correct amount on their desired vehicle. As per the choice made in advance, they wait for that vehicle to walk on the ramp.
Highest
Bidder Wins
To win a vehicle, bidders make sure that their quoted amount is the highest. Out of all bids received, only the highest quote wins. That winning moment creates utmost excitement in the bidding hall.
Post
Successful Bid
Once a bidder quotes the highest bid on a vehicle, his RSD amount is deducted from the price quoted by him. Successful Bidder has to pay a minimum ten percent (10%) of the highest bid amount of the asset to Seller/Owner on the same day of declaration and balance.
Testimonial
What our Clients/Partners think about us?
"

Mr. Jaswinder Baksh
Deputy Vice President, Tata Capita
I was amazed to see the price of our pre- owned vehicles and equipment going beyond our expectations through SAMIL. Due to a perfect mix of its various bidding platforms, we prefer SAMIL as a one-stop solution to our needs.
"

Mr. R. Nandagopal
CEO, Greaves Cotton Limited
In the volatile business scenario of today, every business is looking at innovative and non- conventional customer outreach methods. Working with SAMIL has been an effective route for us to connect and engage with a new set of potential customers......
"

Mr. Subhash Kedia
Director, Shakti Commodities Pvt. Ltd
An association with SAMIL's bidding platforms has always earned a best price for our equipment. According to me, this method of disposing pre- owned equipment is highly effective as it attracts a large number of audiences through SAMIL.